TOMMASI VALPOLICELLA CLASSICO "RIPASSO" 2020 MAGNUM
Tommasi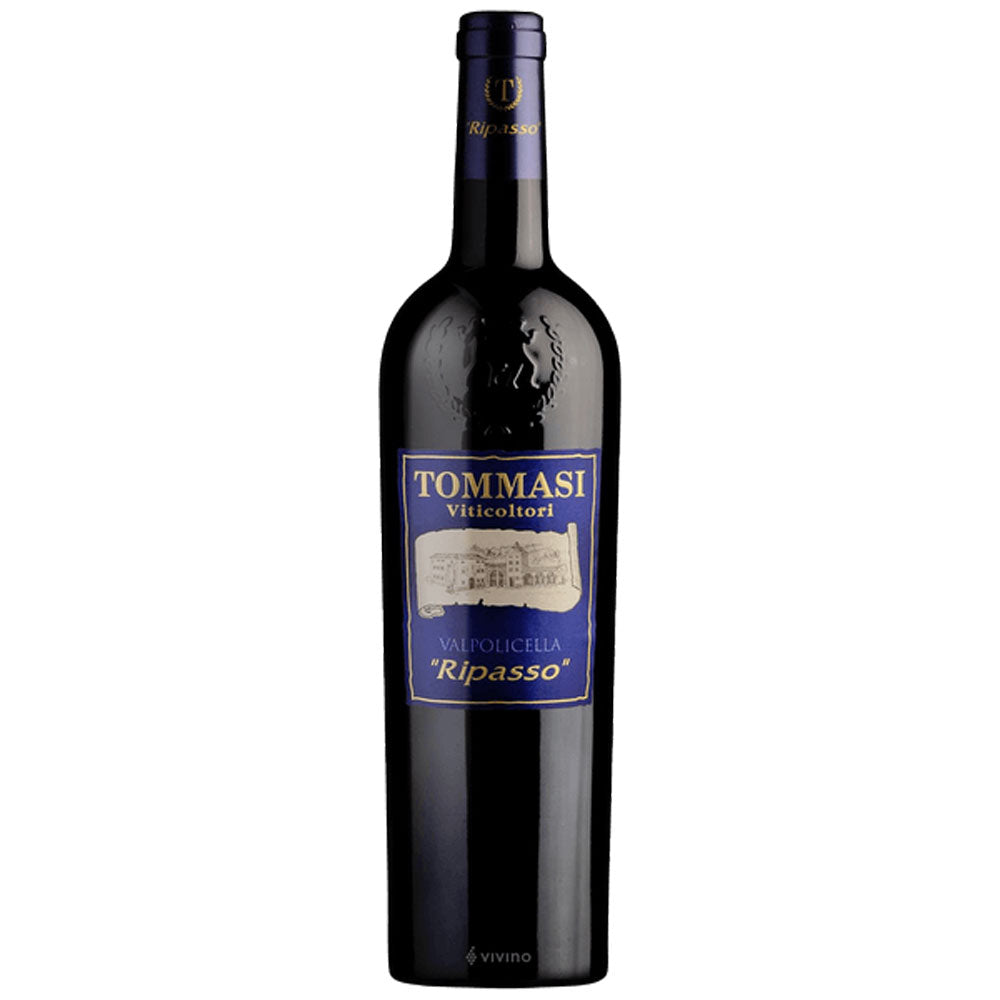 Tommasi "Ripasso" is the unique result of refermenting  Tommasi Valpolicella Classico Superiore on the warm grape skins from which Tommasi Amarone has been fermented. This process, used only in rare vintage years, imparts the richness of character and personality of a great wine to an already superior wine.

A blend of Corvina Veronese (70%) Rondinella (25%) and Corvinone (5%)
Deep ruby red in color. Rich spicy perfumes and black pepper notes with a hint of raisins. Full body balanced taste, very intense and spicy with sweet cherry flavours yet surprisingly light on alcohol. Recommended with white and red meat, game, fresh and aged cheeses.
ABV 13%