SCHLUMBERGER GEWURZTRAMINER "LES PRINCES ABBES" 2018
Schlumberger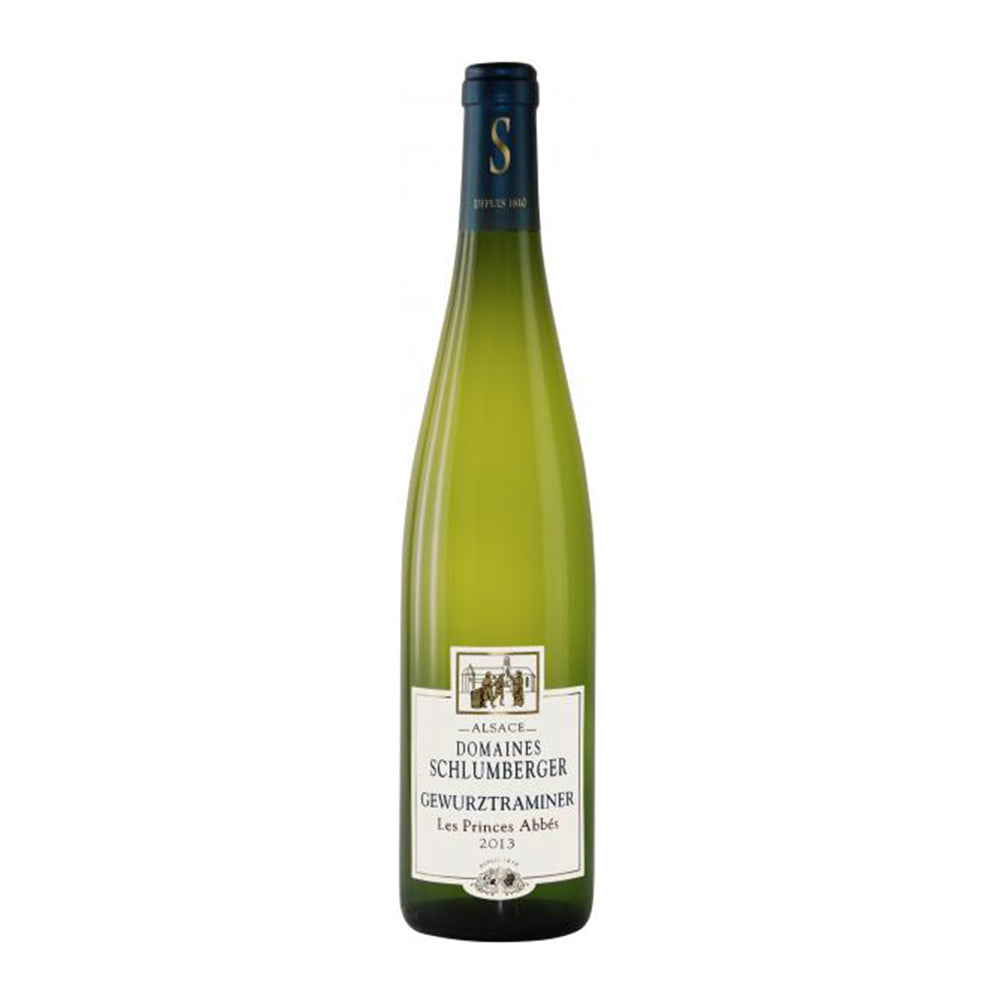 Now run by the 6th and 7th generations, Domaines Schlumberger in Alsace was founded in 1810 by Nicolas Schlumberger, who established vineyards on the renowned slopes above the town of Guebwiller.  These vineyard sites have a history of viticulture, having been planted since 207AD. Through successive generations the holding has grown to be one of France's largest and finest domaines. 

Domaines Schlumberger now own 130 hectares of vineyards, 70 of which are Grand Cru. The classic range is named after the Abbot Princes of Murbach, who preserved the vineyards for over a 1000 years. The grapes come from the localities of Bollenberg and Bux as well as from the young vines from the Kessler and Kitterlé Grand Cru vineyards. It is often considered as corresponding to a Bordeaux "2nd" wine.
Pale yellow with green hues. Floral notes; rose, spice, cumin and candied ginger and exotic fruits such as lychee which follow to the palate.  Ripe and opulent, the onset in the mouth is full-bodied and fleshy with finesse. Persistent finish.
Food Pairing: pair with rich flavours such as Creole or Asian and especially good with Thai noodle dishes. Also great with soft or washed rind cheeses. Serve at 12°C.
ABV 13.5%