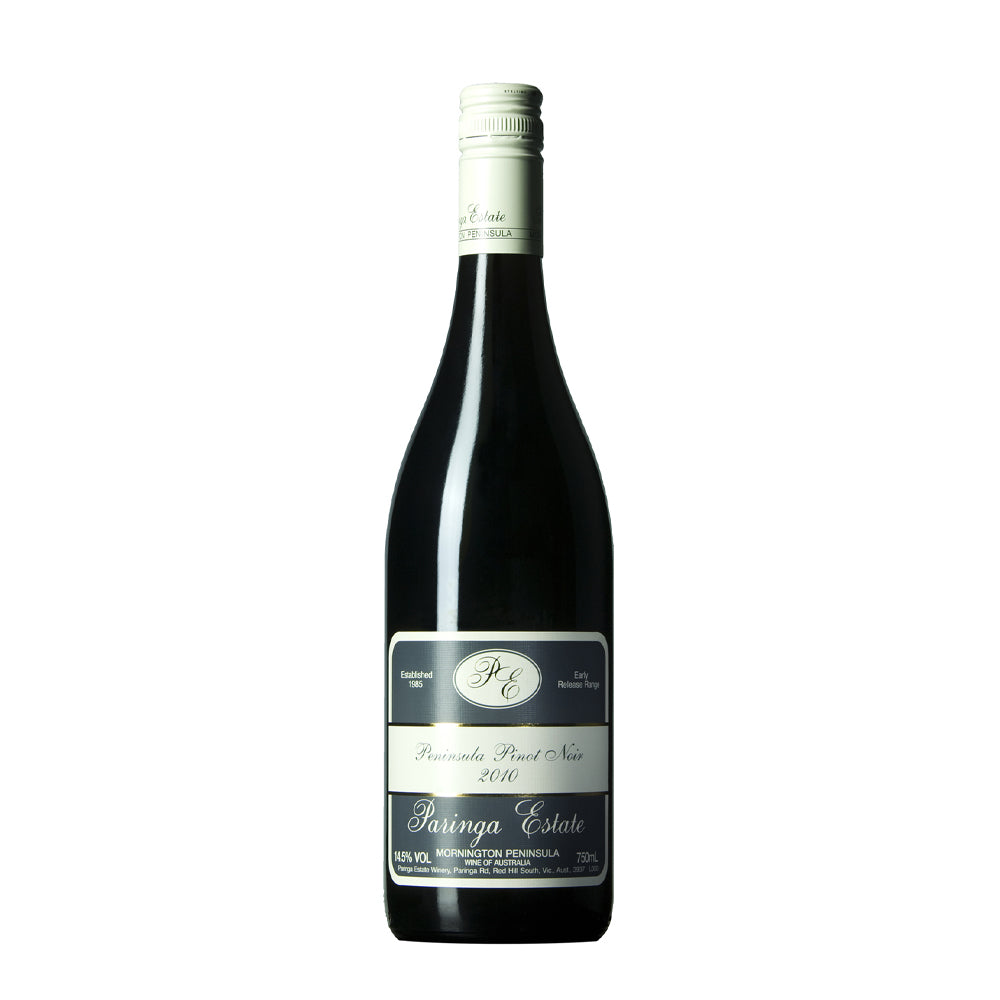 Paringa Estate was founded in 1984 by Lindsay McCall when he purchased a derelict orchard in 1984 on Paringa Road, Red Hill South in Victoria (Australia). Lindsay continued his day job of teaching while he set about planting the first vines in 1985 – the first vintage was in 1988 and was just a mere 3 tonnes. In 1996, Lindsay gave up teaching to focus entirely on Paringa Estate and making great wines. Twenty-five years on the production is now 200 tonnes and Paringa Estate is one of the most highly awarded wineries in Australia regularly winning gold trophies for their Shiraz, Pinot Noirs and Chardonnay. 
Lindsay believes that great wine is made in the vineyard. After struggling with vine vigour in the early years and discovering that the vines needed room to find their natural balance, he implemented the rarely seen Lyre trellis system. Each vine is split horizontally resulting in two parallel canopies allowing maximum light exposure to both fruit and leaves. The quality of fruit that this produces is second to none.
When it comes to winemaking Lindsay's philosophy is fairly basic – the aim is to preserve the unique fruit qualities of each variety and allow the wines to express the individual 'terroir' of Paringa Estate.
 "One of the best, if not the best, wineries on the Peninsula" James Halliday who awarded Paringa Estate "Australian Winery of the Year" in 2007.
ABV 13.5%