MURATIE GEORGE PAUL CANITZ PINOT NOIR 2019
Muratie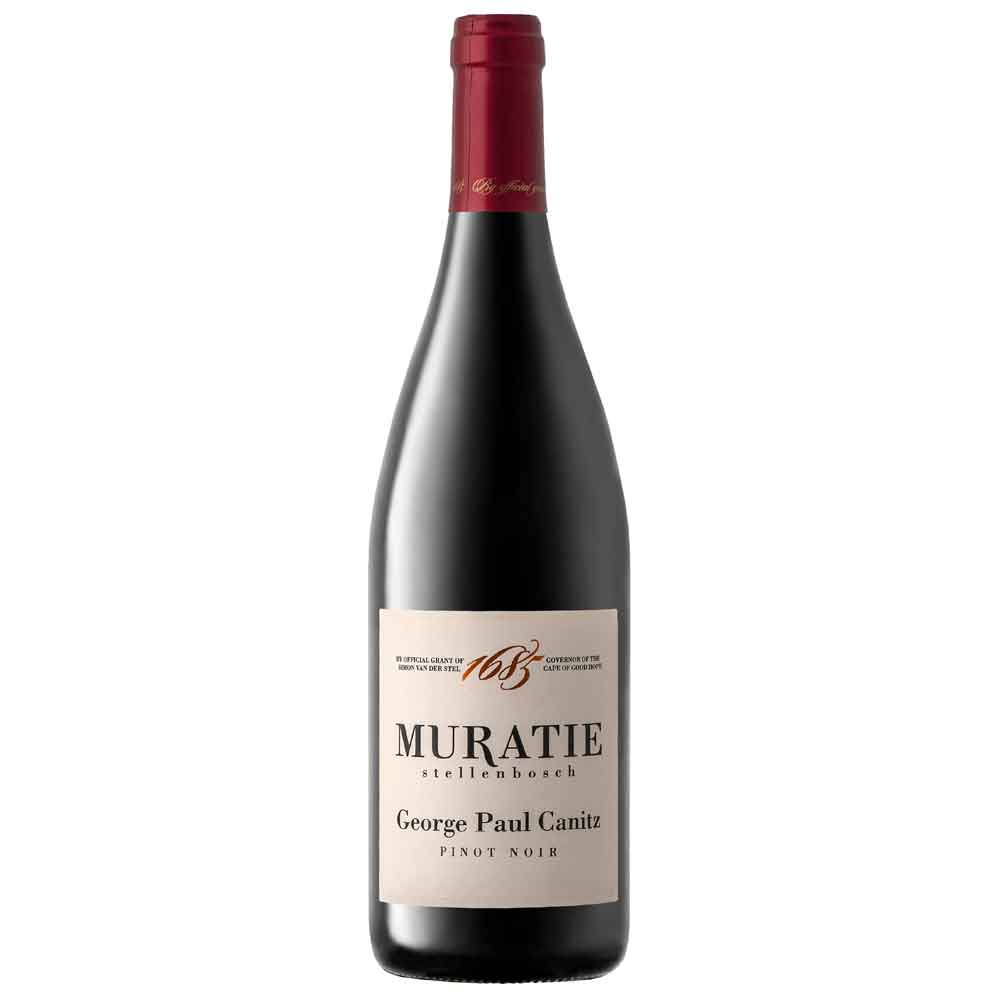 One of South Africa's oldest wineries dating back to 1685, Muratie's wines are named after some of the colourful characters who have been involved with the estate over the centuries. Located in the exquisite Knorhoek Valley north of Stellenbosch the estate is currently under the stewardship of Rijk Melck.
George Paul Canitz (who owned Muratie from 1927 to 1958) had two great passions in life: painting and Pinot Noir. Painting into his 70s he earned fame both locally and internationally but as the first ever Pinot Noir grower in the country, what would eventually earn him the greatest renown was his palate for Pinot.
Powerful combination of red fruits with a hint of aniseed and gentle spiciness. Velvety, elegant with a fresh lively acidity providing balance. Lengthy finish, changing from fruit through to earthiness. A rich and warming wine, best enjoyed with game meats or a robust mushroom risotto.
ABV 14%