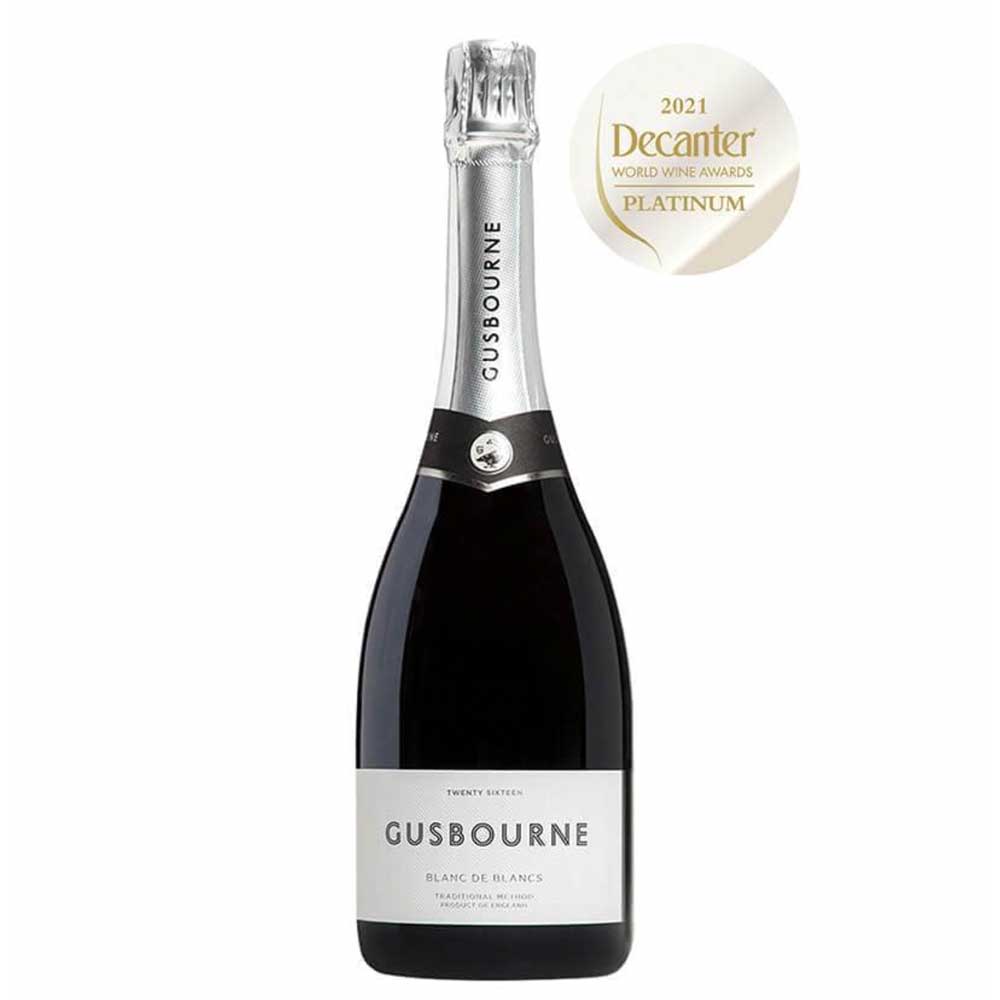 Decanter Award Winner 2021 - Platinum - 97 Points
" Taut and elegant with a fine mousse. Hawthorn and elderflower give way to crisp green apple and quince characters. The palate explodes with buttered brown toast and thickly spread lemon curd. Super crisp and long.
In 2004, when founder Andrew Weeber planted the first vines on Gusbourne Estate's coastal escarpment in Kent, in the far South Eastern corner of England, he had a clear vision and a single goal: to create English Sparkling Wines that would stand up alongside the very finest offerings from across the globe.
Focusing on just the classic grape varieties of Chardonnay, Pinot Noir and Pinot Meunier, Gusbourne grow all grapes used in their winemaking in their own vineyards which are blessed with a very special terroir: Walden clay-loam soils combined with an exceptionally warm and dry maritime climate enables Gusbourne to be the first to harvest in England, whilst their proximity to the sea provides a distinctive salty tang to the wines.
Vines are tended with great care and attention to the environment, using only organic fertilisers, and over half of the vines planted are Burgundian (rather than Champagne) clones. This means that they produce lower yields (brought lower still by green harvests every year), but the resultant fruit is riper and has significantly more flavour.
This is a wine that typifies the linear purity of classic Blanc de Blancs. Gusbourne select the finest lots of Chardonnay, exhibiting natural minerality, ensuring that the wine has both the finesse and elegance that one would expect in this style, but also the requisite qualities for extended ageing. A bright golden colour with a delicate mousse, our
Blanc de Blancs has classic Chardonnay aromas of green apple, citrus and mineral notes combined with buttered toast and Tarte Tatin richness from extended lees ageing.
ABV 12%