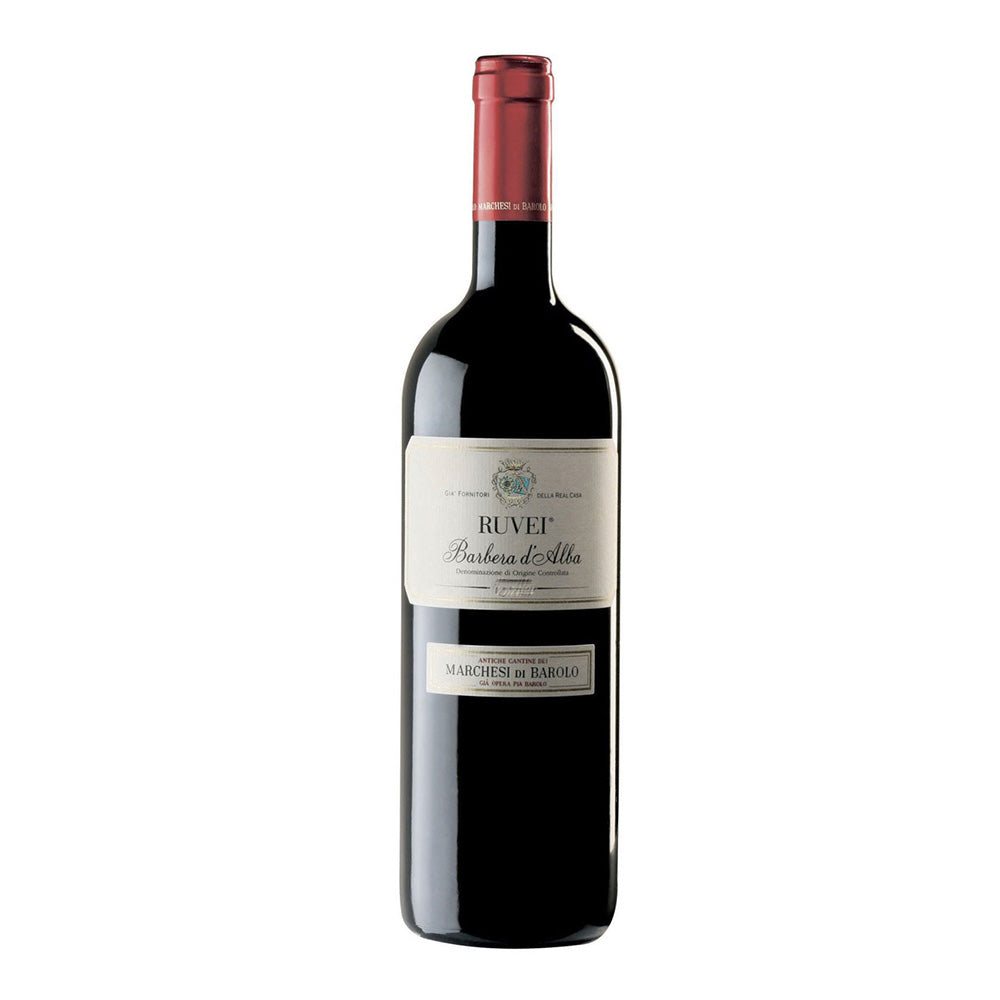 Barbera is considered the most classic of Piemontese wines, warm and robust - suitable for moderate ageing. A minimum of 85% Barbera is blended with up to 15% Nebbiolo in order to increase finesse and elegance. 

The Barbera d'Alba reaches maturity after 2 years after harvest and ripening is between 2 and 6 years. The color is ruby red with purple hues. The scent is fresh, with fruity notes of blackberries, red fruit jam, spicy hints of vanilla and toasted hazelnut.
Barbera is a wine for every meal. It goes well with tasty appetizers, pasta dishes with rich sauces, meat dishes and hard cheeses. 
ABV 13.5%