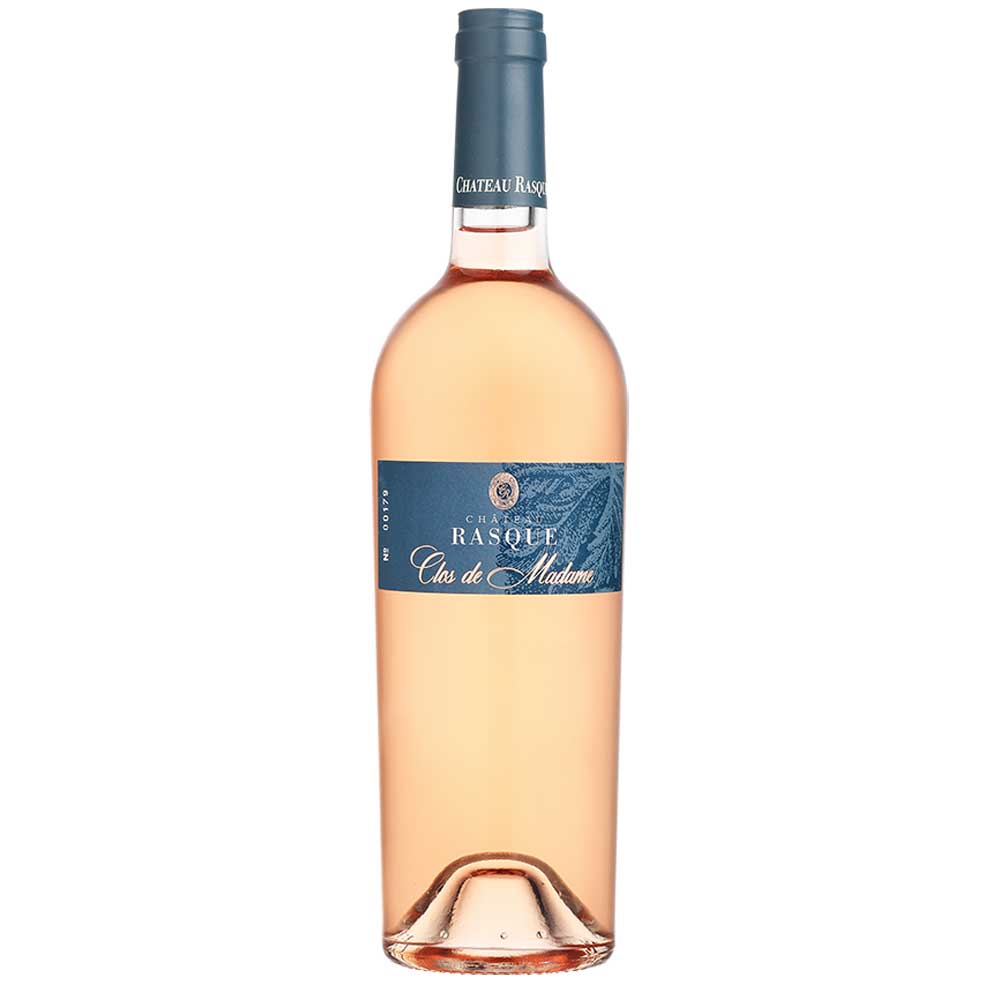 ned and operated by the Biancone family since 1938, Chateau Rasque is now a beautiful estate in Provence 9northwest of St Tropez) making a small range of white, red & rosé wines typical of the region. 
The Clos de Madame is their flagship rosé made form Syrah (85%) and Rolle (15%). Hand harvested grapes are lightly pressed and left to macerate for between 4 to 6 hours to give the desired light hue. The first "saignée" juice is bled off before pressing to make this wine but each variety is vinified separately so the blend is only finalised after fermentation.
Like the Cuvée Alexandra this is a gourmet rosé but one that should preferably be enjoyed with fine food. Fruity and floral complexity lead to a soft, rich mouthfeel and a long finish.
ABV 13.5%