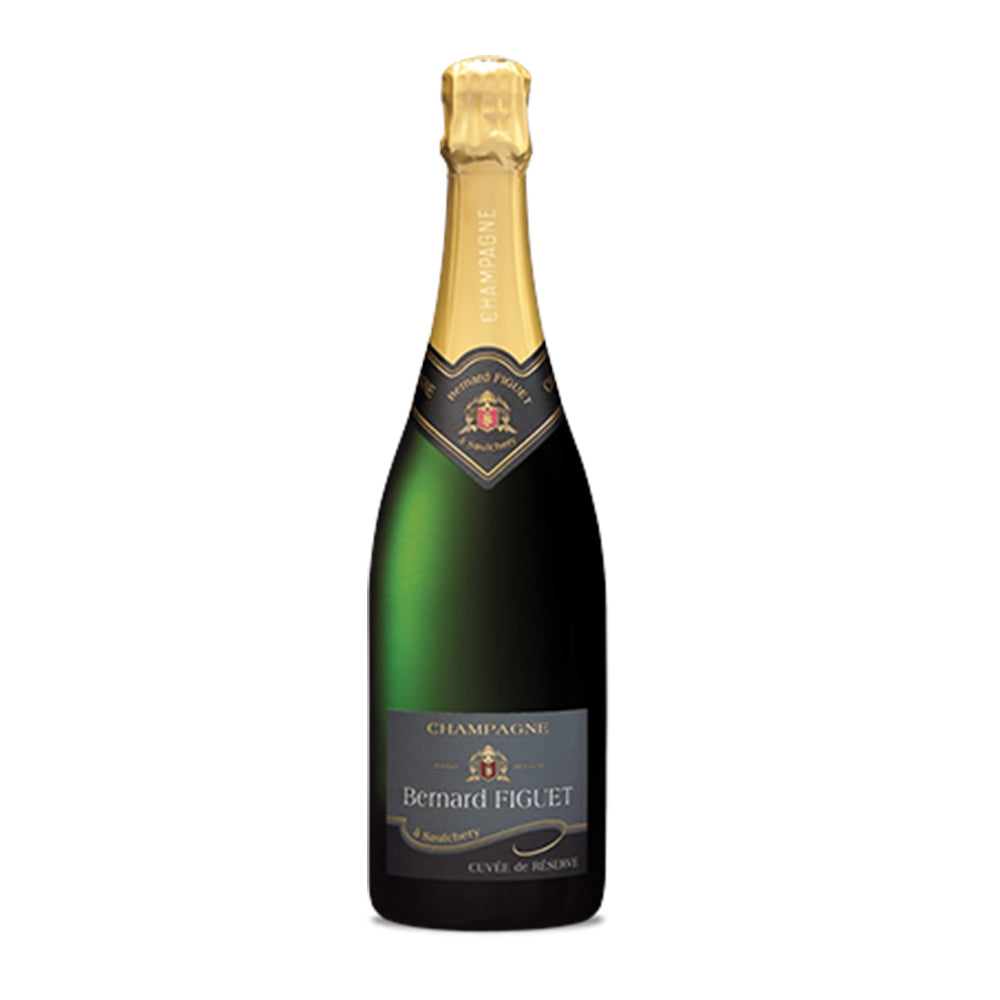 Gorey Wine Cellar has been proudly selling Bernard's range of Champagnes for several decades and he and his family have finally been recognised by France's highly respected 'Concours Generale Agricole de Paris', winning the top award called the 'Prix d'Excellence' in 2023.
This is no ordinary competition: more than 15,000 wine samples are submitted to the CGA's judging panels each year by roughly 4000 of France's winemakers. The wines are examined and rated by almost 3000 experts (one of the largest tasting panels of any wine competition in the world).
No flashy marketing, no expensive Point of Sale, just good quality, terrific value  Champagne made by a small proud Champenois family who have been producers since 1947.
A blend of 20% Pinot Noir and 80% Chardonnay from only 14 hectares in west Champagne region, lovingly made by the Figuet family. Outstanding value.
ABV 12%